Blog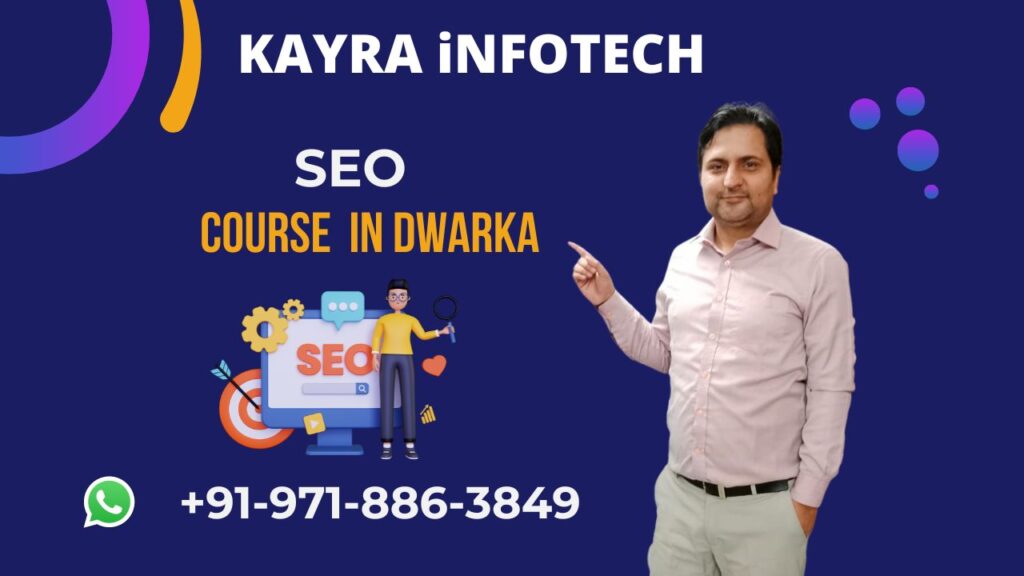 SEO Course Training Institute Dwarka
Kayra Infotech Providing Best SEO Course in Dwarka, Delhi. If you want to boost your knowledge in seo and skills then this is the best place for you. Kayra Infotech Provides SEO Course to learn SEO Practically, Web Designing and Digital Marketing by Experienced Professionals. Our SEO course are Conducted Live Online through Team Meeting Sessions at our Location in Dwarka, Delhi. You just have to make a call to +91-9718863849 to get your seat with us. More Details visit us at: https://kayrainfotech.com/seo-course-in-dwarka/
Hi Friends if you are searching Best SEO Course, SEO Training, SEO Training Delhi, SEO Course Dwarka Online, SEO Course Dwarka Delhi, S.E.O. Course in Dwarka then Kayra Infotech is one stop solution for your career and business.
If you are searching for a Best SEO Course in Dwarka then please contact with us. Our course is to help all people who want to enter into the lucrative field of Search Engine Optimization.
Our course will teach you about how does an SEO company like ours operates as well and what are the different techniques that we use to rank websites high on search engines.
SEO stands for search engine optimization, which is the process of improving your site to increase organic visibility for specific search querieson google, bing and yahoo Search Engine. The goal of SEO is to improve the quality and quantity of traffic to your website through onsite changes.
Basic SEO Course Highlights:
-Learn about what is SEO ? What are the different tools and techniques used for SEO ? Do all Search Engine Optimization methods work and how does one know which ones are working?
-Learn about more than 54 different tools, techniques and tips for taking your website to the top of search engines. Even if you have a small business, this is a great way to improve its visibility online.
-Learn about link building, content optimization, keyword research, competitive analyses and much more.
-Get to know Google search engine and its ranking criteria- Gain knowledge of Google Analytics and Google Webmaster Tools and its importance in your websites optimization & more.
-Explore different search engine marketing techniques with several free tools available for your use.
-We have also included some tricks to increase your website's rank in the search engines.
-Gain knowledge about on site optimization and link building.
Hi Friends if you are searching Best SEO Course in Uttam Nagar, Digital Marketing Course in Dwarka, Digital Marketing Course in Dwarka Mor and more feel Free to call us at +91 9718863849