Meet Mr. Pawan Sharma
He has grabbed 12 years of experience in digital marketing. Client handling related to Health, Education, Real Estate and other project. Boost their sales via SEO(search engine optimisation), Google ads, FB ads, LinkedIn ads, etc. understand what he actual need is and fulfill client requirements. Information addition and updating in PMS/CMS (Project Management System), Data Analysis related to projects, Report making and coordinate with developer for onsite changes.
Digital Marketing SEO (on-site Google Webmaster & Analytics, Google Ads PPC, GLL, Lead generation) 
ATL (Above The Line) and BTL (Below The Line) marketing activities and targeting indusial and group of audience.
Website and Application Analysis and Testing
Data Information makes relevant changes and update on portals.
Domain Hosting, Website & Blogs Creation.
Windows and Software Installations Security and up-gradation.
If you have any query Call Now +91 9718863849 for free Consultation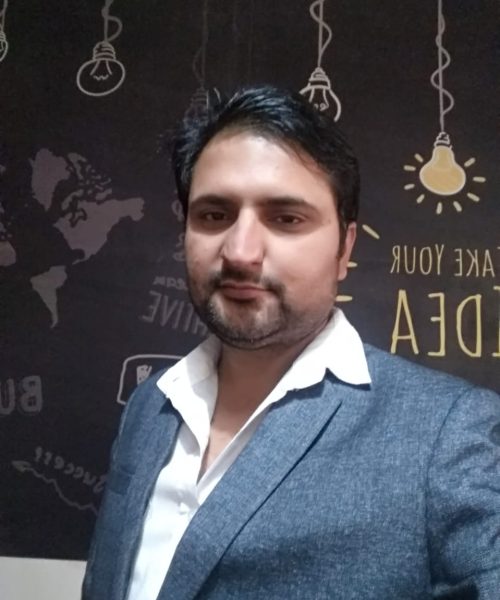 Pawan Sharma Digital Marketing Expert
Pawan Sharma  "A Profound Google Certified Trainer and expert in digital marketing field".
It's critical for marketers to get ideas from a variety of sources. Clients, the internal team, thought leaders in the field, and many more are involved in this. Today, I want to highlight the most creative and original digital marketer out there. The field of digital marketing is dynamic and constantly refining its techniques and approaches. A proficient digital marketer consistently stays abreast of contemporary marketing trends and possesses a comprehensive understanding of the fundamentals of the field. Although the digital marketing sector is full of well-known brands, the true issue here is one of reputation and trust. While some of them sincerely aim to inspire others, and also others use their fake hyped identity in order to sell their courses and services.
What Makes Mr. Pawan Sharma a Proficient Digital Marketer?
For an extended period, Mr. Pawan Sharma, a multi-level digital marketing professional expert, has achieved so much in this sector. He has introduced a number of top-notch digital marketing services and courses. You must recognize his name if you're a digital marketing nerd, and if not, why not? Considering how well Google even knows his name. His name will appear at the top of the Google search results page even if you are looking for the best digital marketing course in Delhi.
He has achieved a great deal in his field to become a profound digital marketer and is a Google certified trainer and digital marketer. The reason for this is because he is among those who successfully pursued a career in digital marketing at a time when the majority of us were not even familiar with the phrase. His approach of teaching and using his skills of digital marketing platforms is unique and amazing. Unlike other digital marketers who tries to influence people just to seek their empty pocket and get enrolled students, Mr. Pawan sharma has rulled out all this and provides efficient methodologies and unique way of teaching to achieve clients and students goals. 
Mr. Pawan Sharma's Incredible Career as a Digital Marketing Expert?
Mr. Pawan's background as a digital marketer is intriguing and compelling. He launched his career without assistance or guidance from anyone. He has had a significant influence on the field of digital marketing and assisted over 2000 students in realizing their professional aspirations. He has worked in this field for more than 12 years. It was not an easy journey for him to go from working as a full-time employee in the field of digital marketing to being a successful trainer and the proprietor of one of the top digital marketing colleges.
Speaking about his experience at a full-time job, he was quite successful in the growing businesses. In 2011, he began working with Iqquest Technology Pvt Ltd as a digital marketer. He has been rapidly expanding in this field ever since. Because of his extensive expertise and years of experience, he is able to grasp all of the techniques and abilities related to digital marketing. At the moment, Mr. Pawan Sharma's focus is on helping students, entrepreneurs, and other people make use of their technical skill sets in relation to all aspects and concepts of digital marketing. Once he was done with Jobs, he launched his business. He began offering digital marketing services to business owners, ranging in size from startups to established corporations. He has greatly increased their leads and sales while also completely altering the way they view their industry. All of his clients continue to respect him, and this is all due to his exceptional digital marketing abilities. His methodical approach to carrying out tasks sets him apart from his competetors.
 Inspirational Journey of Mr. Pawan Sharma
Many students have received assistance from Mr. Pawan Sharma, a digital marketing expert, in rebuilding and redesigning their professions. Thanks to Mr. Pawan Sharma, all of his students are now comfortably employed by reputable Indian organizations. Because of his amazing portfolio, Mr. Pawan receives inquiries from clients abroad. He has always met and exceeded the expectations of both his students and clients. It is indisputable that his work is exceptional and unparalleled, and it will be challenging for anyone to match his skill sets. He devises completely original strategies to differentiate his students and clients from the competition, in contrast to other digital marketers who are still limited to the same old, overdone digital marketing techniques.
Currently, he is running Delhi's leading digital marketing institute and affectively serving his clients and students to reach heights in their business and career goals.
Here is the abilities that makes him stand out from the competition.
PPC: For the majority of marketers, PPC is focusing on a particular demographic and pleading with them to join up or purchase the goods. Regarding Mr. Pawan, the situation is quite different. By examining all facets and ideas of a client's business, he hopes to enhance the value of your goods and services. Even the most seasoned digital marketers may have trouble figuring out his unique skills.
SEO: One of the most important marketers when it comes to SEO is Mr. Pawan Sharma, Digital Marketing Expert. Instead of submitting websites to the same old sites and using the same old backlinking strategies, he has an innovative and immensely incredible way that can boost the ranking in no time.
There is so much more to say about the journey of Mr.Pawan Sharma Digital Marketing Experts, which cannot be described in words its way more than that. But, his journey of being successful and widely known digital marketer has truly inspired thousand of people. The personality and vibes are something you will not be able to see in any other digital marketer for sure. It is because he does not run after money and reviews testimonials of his students or clients prove it all. I hope you have liked and got inspired by his journey, and you can do the same too, all you need is determination and a mentor like Mr.Pawan Sharma Digital Marketing Expert.