Facebook marketing is clear the same as the creating and actively the usage of a Facebook page for an organization or company as a communication exchange channel to maintain touch with existing clients and to attract new customers. As a social media platform, Facebook actively gives its customers or visitors to create personal profiles or business pages for companies, corporations, or any organization trying to develop a follower base for a product or a brand.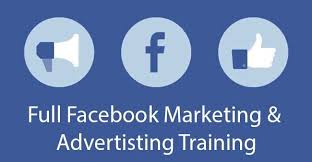 During our course, Kayra Infotech provide trainees with a planned course that will enable them to gain knowledge on several aspects of this social networking site and make the best use of this latest marketing strategy. The course consists of online and offline classes, covering a broad range of topics such as Facebook Pages and Post Best Practices, Facebook Ads Campaign Objectives, and Building Brand Awareness, these are important to achieve the marketing success. At the end of the Facebook Marketing course, you will develop skills which are essential for an effective marketer who knows how to establish goals and achieve them. Our Facebook Marketing course will develop the required skills and share the current market technology and trends in effective marketing.
Who can get Work or job Facebook Marketing?
Facebook marketing is essential for social networking. Brands, local businesses, famous personalities, and non-profit organizations mainly employees Facebook marketing.
What are the goals of the course?
Finding new visitors or customers for your business.
Increase your sales through ads campaign.
Create more demand for your product.
Create more leads for your business
Build relationships with customers to keep your business on top of the user's mind.
What are the salient features of the course?
You will learn how to use the relevant tools through prerecorded sessions by our expert trainers on marketing.
You will learn how to develop a Facebook page for marketing.
You will develop the skills of optimizing your own business for Google.
You will get to know more about how to use images and video on social media for marketing.
You will build good relationships with customers.
You will see your personal development as well as your presence on social media platforms to support your marketing strategy.
You will be able to monitor and analyze your results regarding marketing on social media.
In our Facebook Marketing course, we basically focus on developing skills among trainees through presentation and video tutorials on how to attract the Internet audience. Our expert trainers focus on each and every student during the course. For getting further detail about the course such as sessions, fees, and class duration, candidates can contact us through details provided on our Contact Us.